Doors open to the public at 9am EST each day.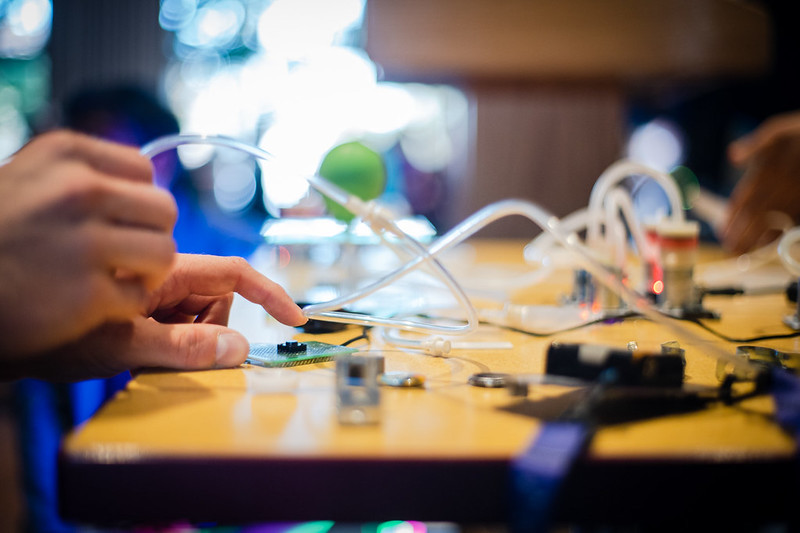 Speakers
Find our full speaker schedule here.
Workshops
Please RSVP to any workshops you would like to attend. Any costs cover materials. Find the full schedule here.
Demos
Demo tables include community projects and sponsors. Find a full list of demo tables here.
Friday, April 28
Time
9:00
Event
Doors Open
10:10-10:40
Keynote: Carlotta Berry
10:40-12:50
Talks & Workshops
11:50- 12:50
Demo Tables Open
12:50-1:50
Lunch
1:50-4:40
Talks & Workshops
4:40-6:00
Knowledge Sharing & Zine Making
8:00-01:00
Party at NYC Resistor, RSVP
Saturday, April 29
Time
9:00
Event
Doors Open
10:00-10:20
State of Open Hardware
10:20-12:50
Talks & Workshops
11:50-12:50
Demo tables open
12:50-1:50
Lunch
1:50-3:20
Talks & Workshops
3:20-5:00
Un-Conference